If you missed Tony Conrad's reception on September 23rd, there is still time to see his work. We will be open at the upcoming Milwaukee's Gallery Night on October 20 from 6-9pm.
The Frank Juarez Gallery is located at 207 E. Buffalo St., #600, Milwaukee, WI 53202 (inside Material Studios & Gallery). Gallery hours are Saturdays from 11am - 4pm and by appointment.
Cadence ends October 28, 2017.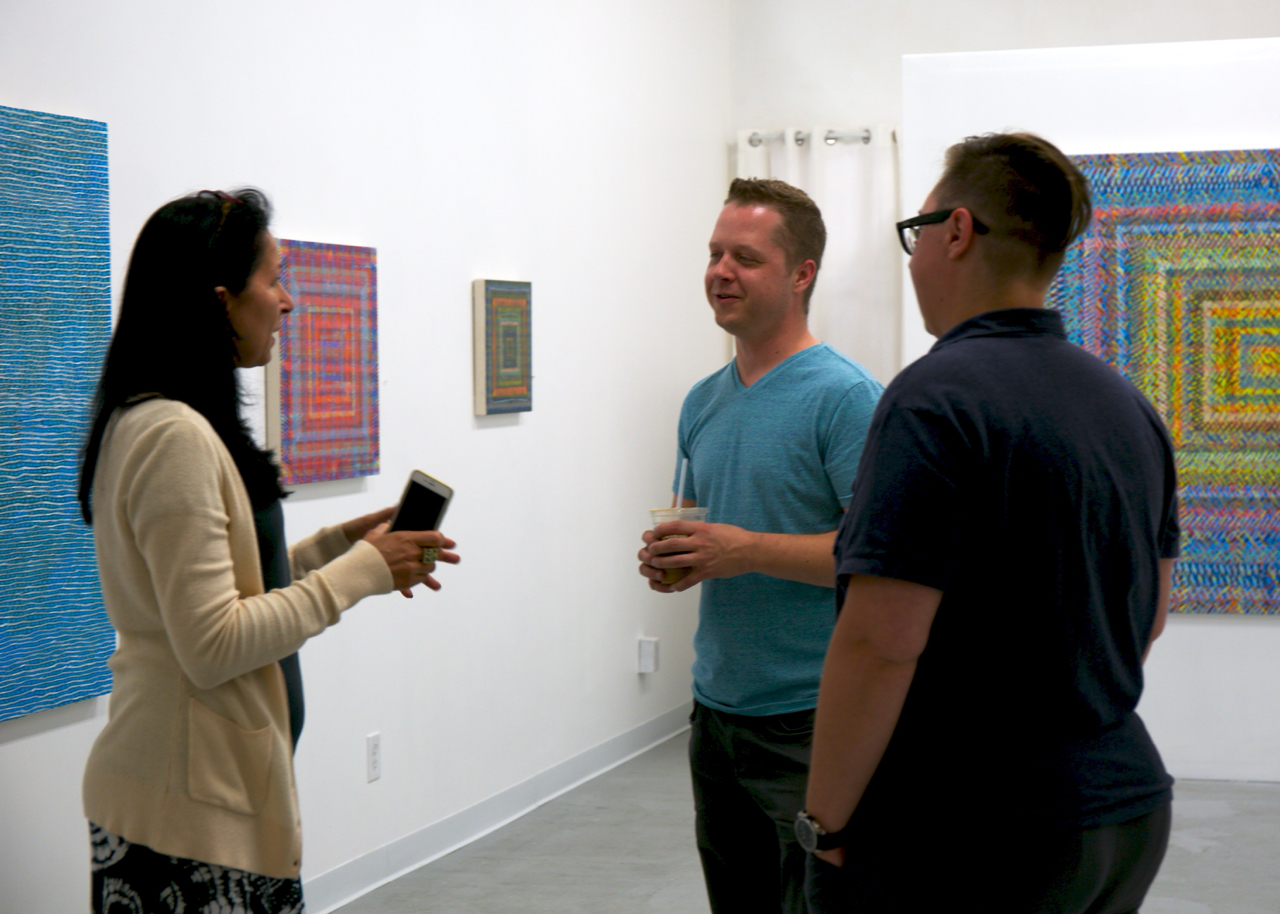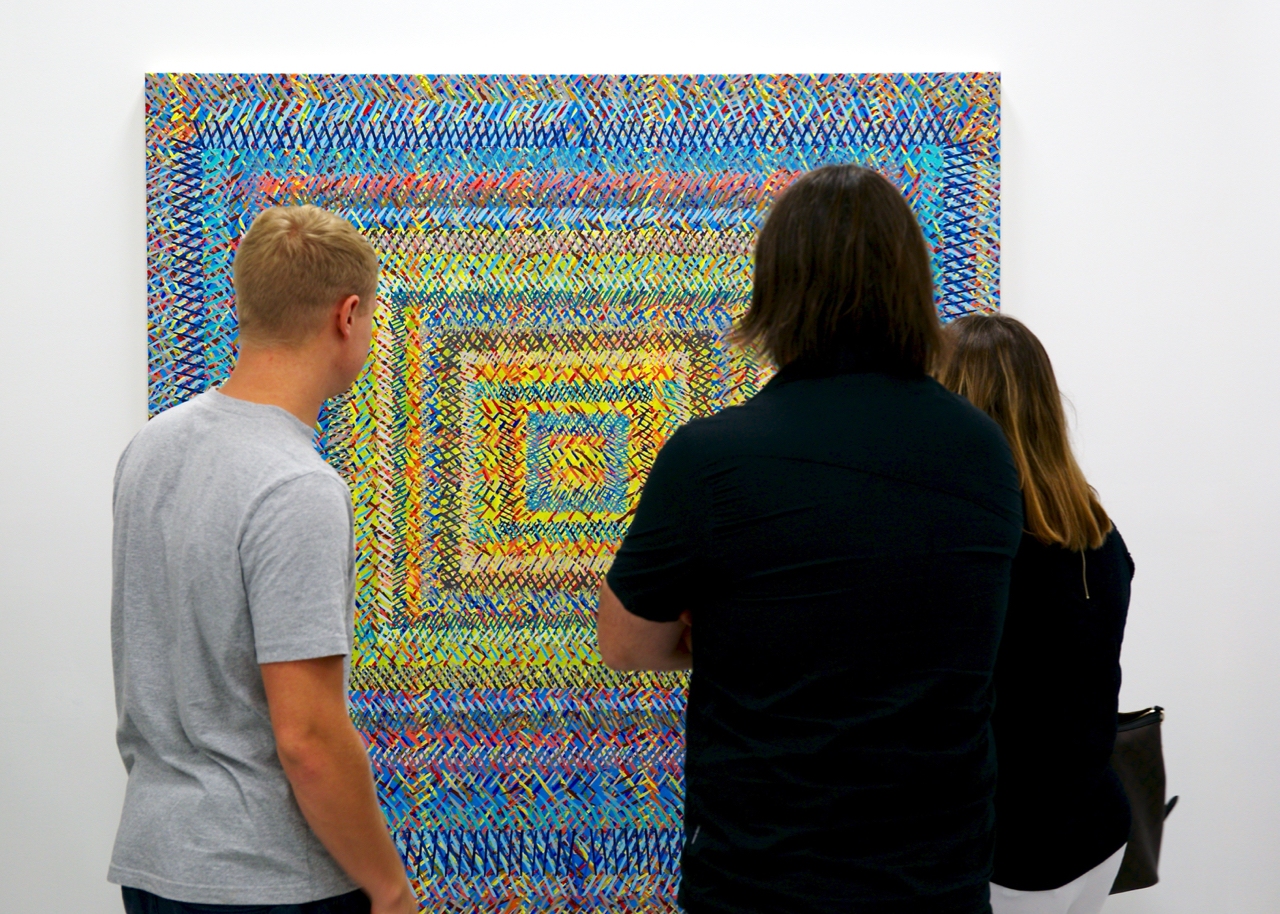 In Cadence, Tony Conrad explores his deep interest in pattern, repetitive mark making, and layering of color. Drawing from various cultural and historical movements, his process of reinventing the hash mark over and over again searches for a place where chaos and harmony coexist. The meditative nature of this process and consequent imagery describes a journey – not a destination.
About the artist
Tony Conrad's pattern-centric paintings and drawings are the result of an ongoing interest in various cultural and historical movements including Persian textiles, Tibetan Buddhism, psychedelic rock culture, and meditative states.
Conrad received his MFA degree in painting and drawing from the University of Wisconsin-Milwaukee in 2009. Currently, Conrad is a Visiting Assistant Professor of Art at Lawrence University in Appleton, Wisconsin. Conrad's work has been exhibited throughout the United States in various solo, group, and invitational exhibitions and has won a number of awards including the Lawrence Rathsack Scholarship and the Frederick R. Layton Fellowship.